Continuing our series on marketing and advertising amid the pandemic, we've rounded up some of the latest data to share with you.  
Entering into week 7 (!) of the quarantine, we have a lot more insight into what consumers are up to while they stay at home, and plenty of personal experience to draw from as well.  This report takes a look at generational expectations from brands and brand loyalty.  
In previous reports, we established that consumers:
welcome hearing from brands, assuming the message is right

do not think brands should stop advertising

and, there are many products and services which they are still spending on
Survival of the Fittest?
Marketing experts believe that the brands which survive will be the ones that stay active with their consumers and that there is evidence from past downturns to support this. Maintaining share of voice is critical to long term profitability. Additionally, with media rates down there are lots of opportunities to get more for every dollar you spend.  Here is a quick look at sales following the 1981-1982 recession, showing how brands that did not cut their advertising budgets experienced the largest growth in the years following the recession.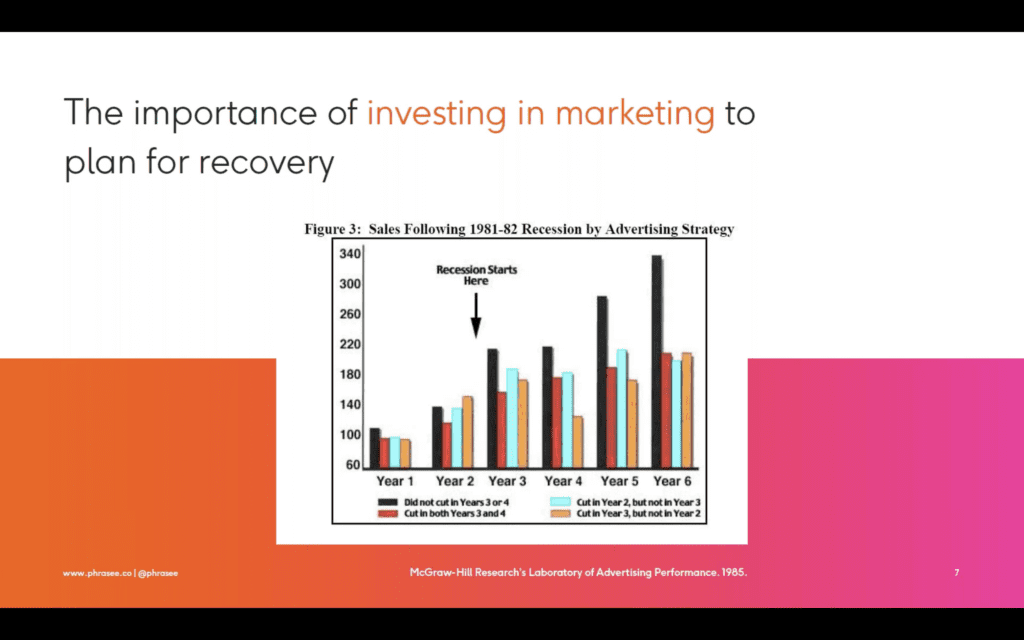 But, it all still comes down to messaging and how brands provide something (anything!) of value to their customers during this time.

Brand Loyalty or Trial?
An interesting look at how the current marketplace is affecting brand loyalty vs consumer's willingness to try new products. Since finding exactly what you want, when you want it can be challenging right now, there is more inclination to try something new.  And it seems this may carry over once the crisis has passed. 

Generational Expectations
Dentsu Aegis took the exploration of what consumers expect from brands a little deeper to examine how it varied across generations.  And, how attitudes shifted as the initial shock of the crisis wore off and people have settled into the "new normal". Gen Z and Millennials are looking for distractions and ways to participate in helping with the crisis. 
 As we continue to follow reports on consumer behavior, attitudes, and expectations from brands there is a consistency to the data and recommendations week after week.
Keep in touch.

Provide value. 

This is the moment that brands are built. 
Adapex will keep in touch or follow us on LinkedIn, and we'll continue to work with you so that we can all get through this together.