Google Multiple Customer Management (MCM) will officially replace Scaled Partner Management (SPM) at the end of September 2021.  With this move, Google is looking to create a more effective and transparent environment for publishers and advertisers.  
SPM vs MCM
The SPM program enabled smaller and mid-sized publishers to access Google's Ad Exchange through selected Google "SPM channel partners."  This allowed the "child publishers" to use the account of a larger AdX publisher (the SPM partner) in order to open their ad inventory to a larger pool of advertisers, while the SPM partner handled optimizations and account admin. 
MCM gives small to mid-sized publishers the same access to Google Ad Exchange demand but does so within a system designed to make the partnership between Publishers and Google MCM partners even more transparent, flexible, and convenient.  There are two types of Publisher access levels: Manage Inventory and Manage Account.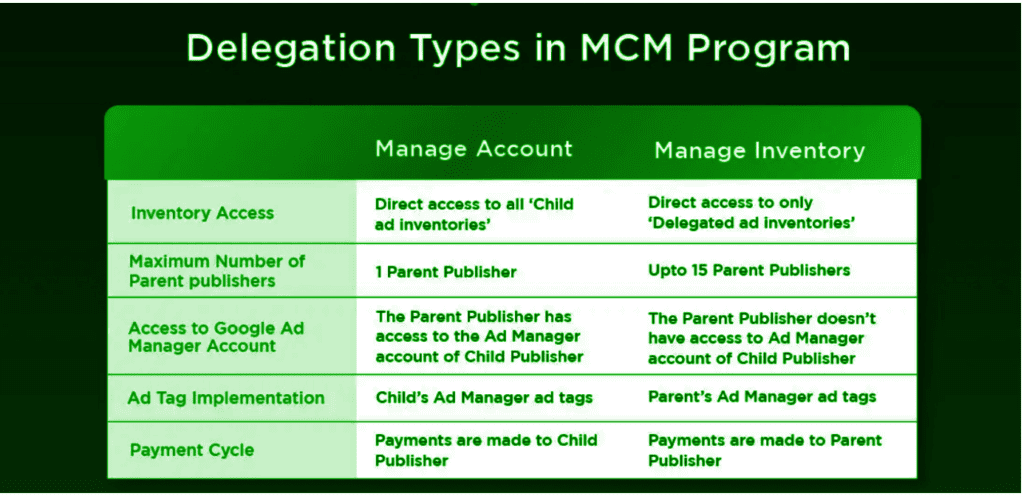 Benefits of MCM
The primary benefit of MCM is access to Google AdX so you can maximize your ability to monetize your inventory and increase your revenue.   Additional benefits include: 
Access to additional demand from other ad exchanges via Open Bidding.

Support for Programmatic Direct deals, Preferred deals, and Programmatic Guaranteed deals.

Team features so that Child Publishers can continue to directly manage and optimize their direct deals within the MCM Parent account.
Google SPM v Google MCM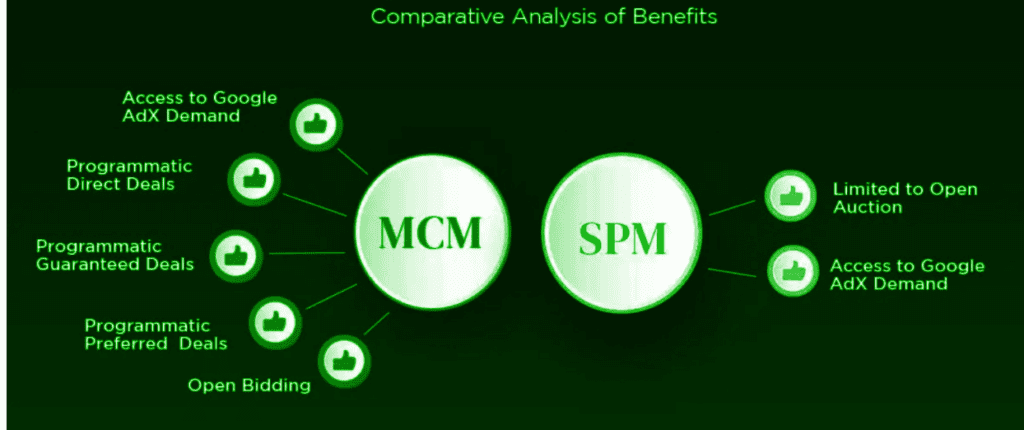 Getting Started
The deadline to make the transition is 9/30, so don't wait! Not all previous Google SPM partners have been selected to operate Google MCM accounts, so make sure you are with the right Google partner, and that you make the transition in time.
If you are not already set up in SPM or MCM, the first step is to set up your Google Ad Manager account, if you don't already have one.  It's free and simple to do.  Once you have this account set up, find a partner with an MCM-approved account (like Adapex). Then, once you have your MCM partner activated, select the delegation type and you're ready to monetize your ad inventory. Work with your MCM partner to determine the delegation type that works best for your site and optimization objectives.
Being a Google official channel partner (and MCM approved), Adapex can work with you to get you access to AdX demand and anything else you need to grow your revenues.  Our award-winning m4 Tech Suite™ is a comprehensive solution that has delivered 30-500% revenue uplifts for all of our publisher partners.  We'd love to show you what our revolutionary tech and superior service can do for your site.  Schedule a demo here, it's free!