Adapex Consumer Insight Report #2
Adapex has monitored the latest COVID-19 marketing reports and summarizes a few points here that we hope are useful for you.  In this second report, we take a look at consumer spending, attitudes, and some recommendations for planning ahead. (Our first report can be found here.) 
The constant use of "unprecedented" to refer to this crisis is more than cliche.  We truly have never experienced an event like this so we have no similar situation to draw from. Data will be more important than ever.  Fortunately, most marketers have access to it, and in fairly real-time. Using data to understand the customer will help marketers remain agile and flexible, and hopefully emerge with success. (LiveRamp Webinar)
Consumer Spending
The New York Times took a look at how Americans have changed their spending habits in just a few weeks. Not surprisingly, Groceries top the list and Travel has plummeted.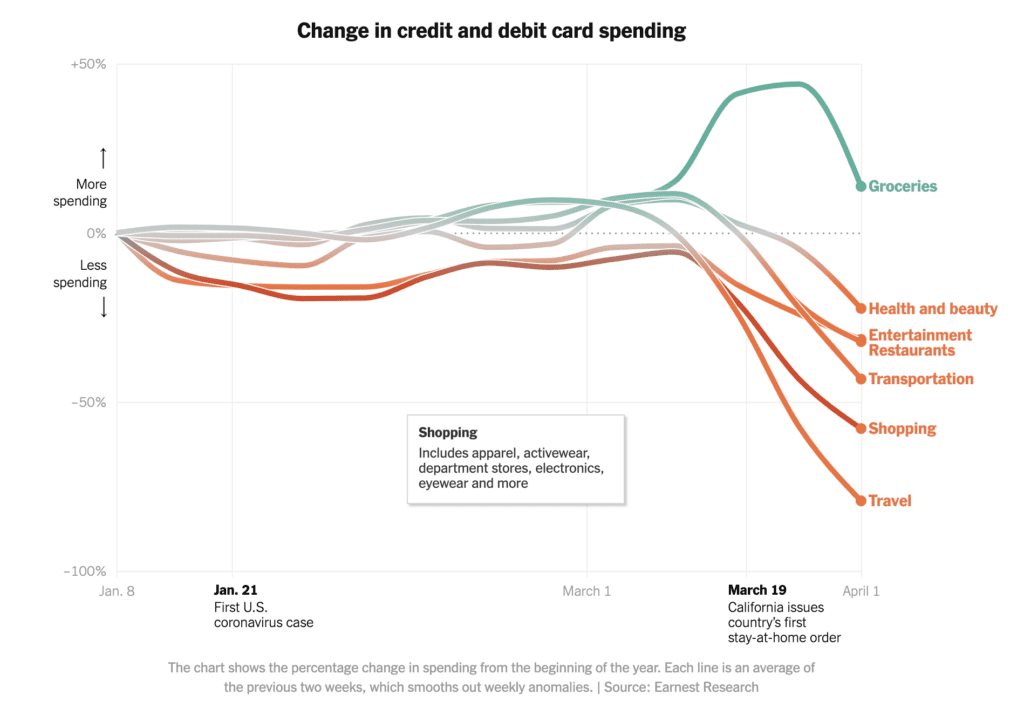 Delving a little deeper, the study took a look at some categories that are enjoying increased consumer spending and those that were decreasing.  None of these points are surprising given how we are all living our lives right now.

Consumer Burn Out on COVID-19
Mindshare's U.S. Consumer Insights team gathered insight for the weeks of March 11- April 6 and found that consumers are beginning to burn out on their consumption of news connected to the virus and related marketing from brands.  


What's a Brand to Do?
Don't stop connecting with your customers but messaging needs to be relevant and add value.  Consumers are still expecting empathy, looking for reassurance and craving normally. (Airship Webinar).

And, consumers don't think that brands should stop advertising.  But as noted above, messaging should be appropriate and sensitive to the current situation.  77% of respondents said they wanted advertising to "talk about how the brand is helpful in the new everyday life," and 75% said it should "inform about [the brand's] efforts to face the situation."  (source: eMarketer/Kantor Study)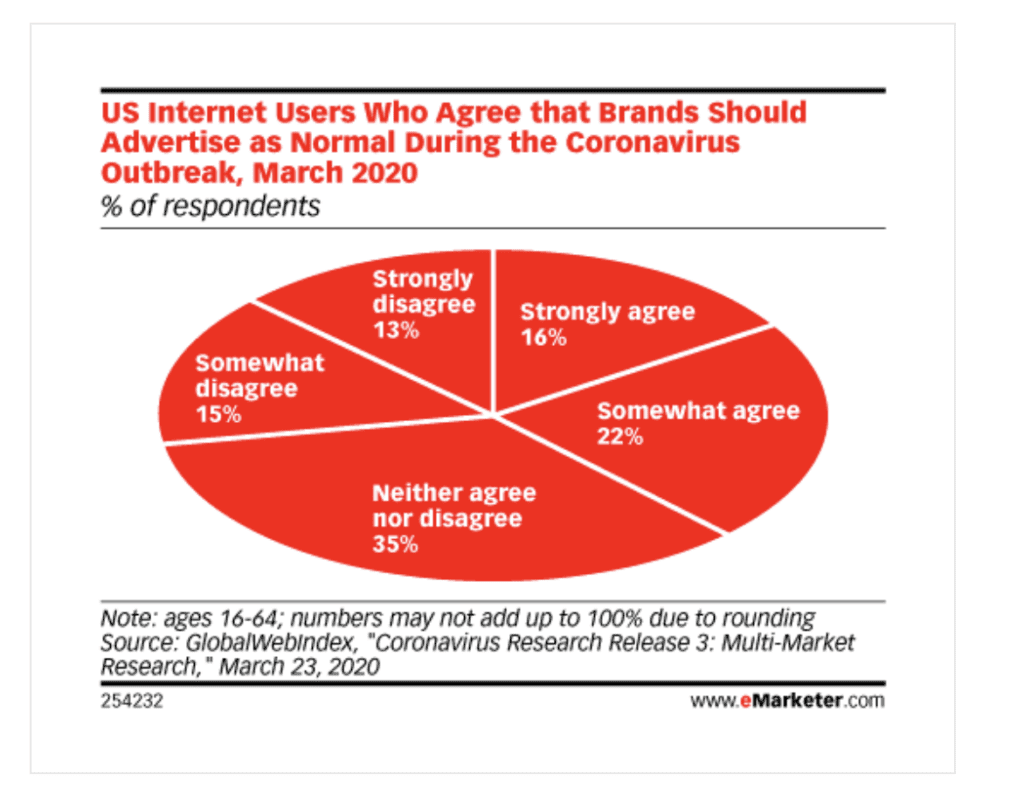 Conclusion
Marketers should implement short term actions but have a long term strategy knowing that we won't (we can't!) be here forever.  Understanding and using available data will help position brands to be creative, flexible and make every dollar work.
Understand your consumer: garner insights on spending habits, media consumption, expectations from your industry

Look at what has worked for your brand in the past and see if it will still work

Find opportunities in the moment

Align your measurement strategy with any changes you make
Follow us on LinkedIn as we report on marketing amid COVID-19 and consumer mindset.  Given these "unprecedented" times, no one has the answers but we're here to help in any way we can.