No…Not yet but there are some earlier indications that the worst is behind us.  Let's take a look at what's been reported and the upticks in our CPM trends this week.
A Q3 Recovery?
An Advertiser's Perceptions study of 151 advertisers and media buyers found that more than half of those surveyed (52%) expect ad spending to rebound in the third quarter.  Though responses varied about exactly when in Q3, the expectation of a rebound is always encouraging.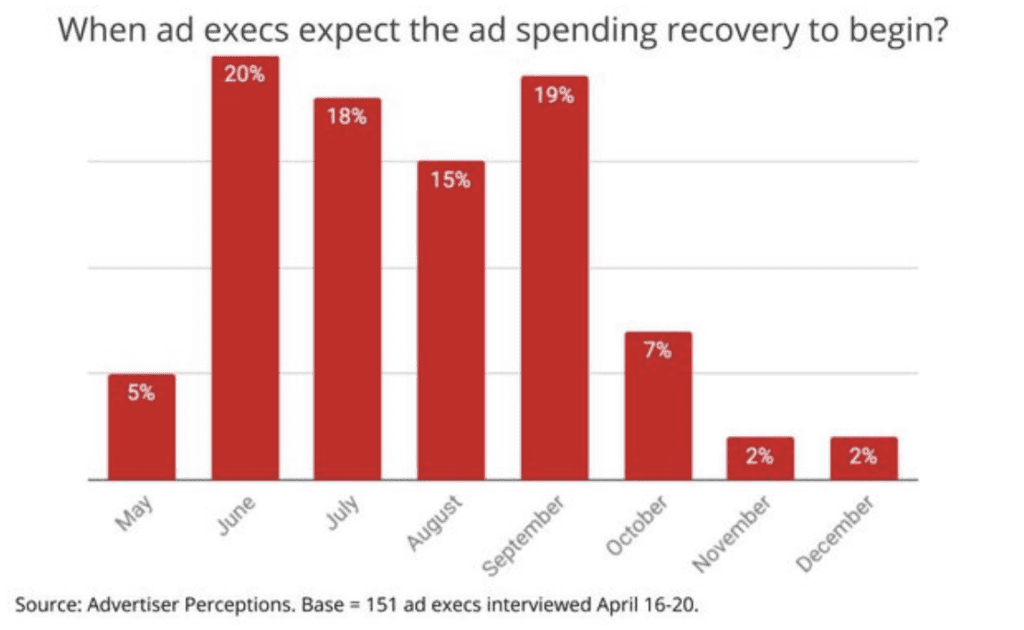 Updated Impact on Global Spend
Pubmatic has updated its data on Ad Spend change Month over Month for the time period March 24-30 versus April 21-27.  Findings show that Travel, Automotive, and Family/Parenting categories continue a steep decline in ad spend.  On the other hand, Law/Government/Politics and Sports saw big increases.  But more categories are on the positive side of the graph than previously.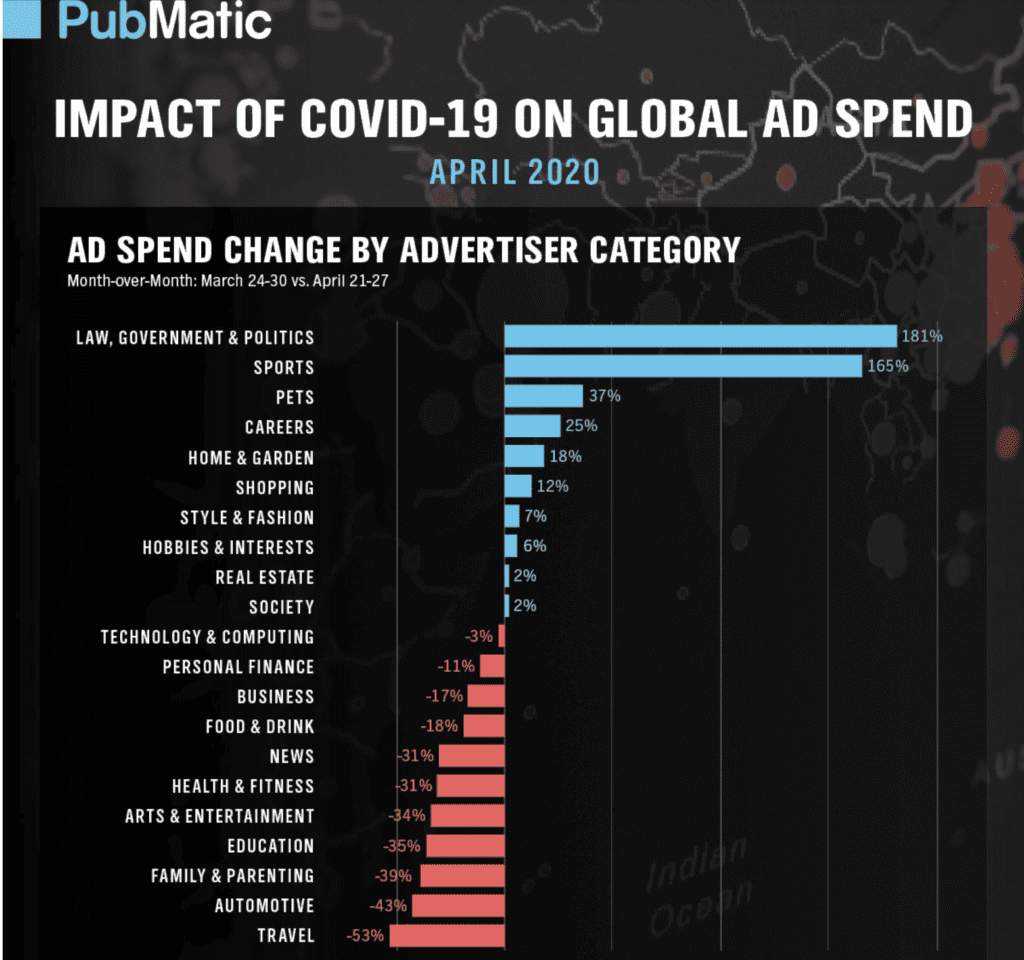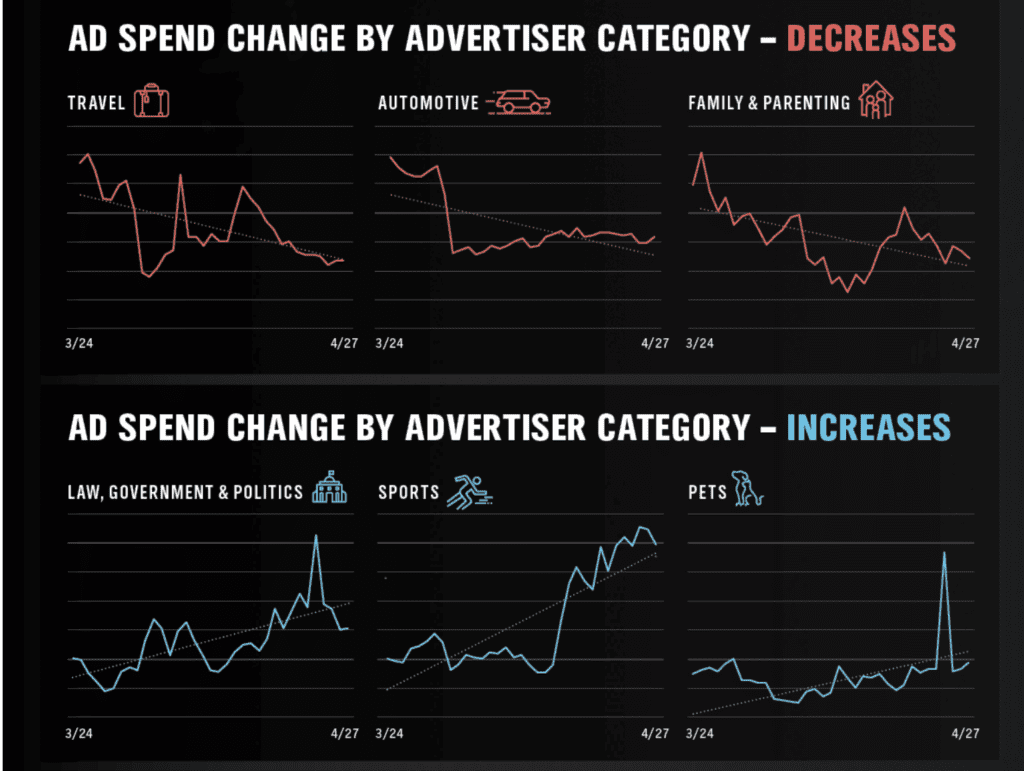 And looking at Ad Spend by format we see small signs of rebounding in Mobile and Video.

Adapex CPM Trends week of May 4
Some good news from Adapex as well, as we see +25% bump in Health and News CPMs for the first week of May vs the first week of April.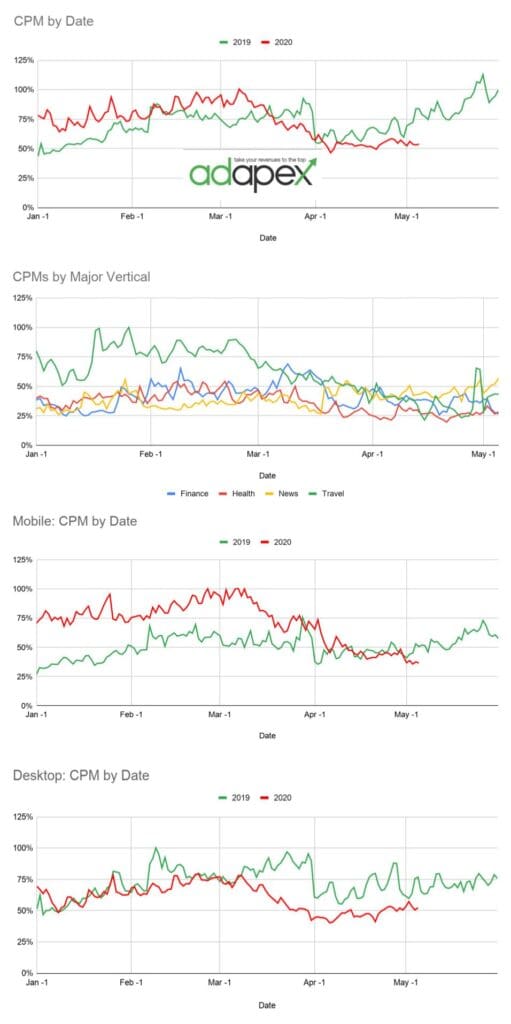 Advertisers definitely appear to be coming back to the market with new creative and messaging.  And consumers continue to spend a lot of their time, and money, online which doesn't appear to be shifting any time soon.  Digital is more relevant than ever.  Adapex will continue to work with our publisher partners to make sure we are doing all that we can to maximize revenue, optimize header bidding, and be well-positioned for a rebound.
Things will turn around and we will get through this.  We'll continue to provide updates on ad spend and CPM trends.  You can follow us on LinkedIn and Facebook for our latest updates.