Heading into Memorial Day weekend and many of us are probably not spending it the way we had envisioned. But a long weekend nonetheless, and some good news to boot.  Digital ad spending is on the rise and there are gains across multiple formats, regions, and advertiser categories.  
Bottomed Out?
As expected and reported, April was the second consecutive month of ad demand decline.  Falling 35% year-over-year, according to Standard Media Index, and reaching one of the lowest points in years. Likewise, all digital media was impacted by budget decreases, partly driven by how easy it was to cancel and pause campaigns in this space versus traditional media.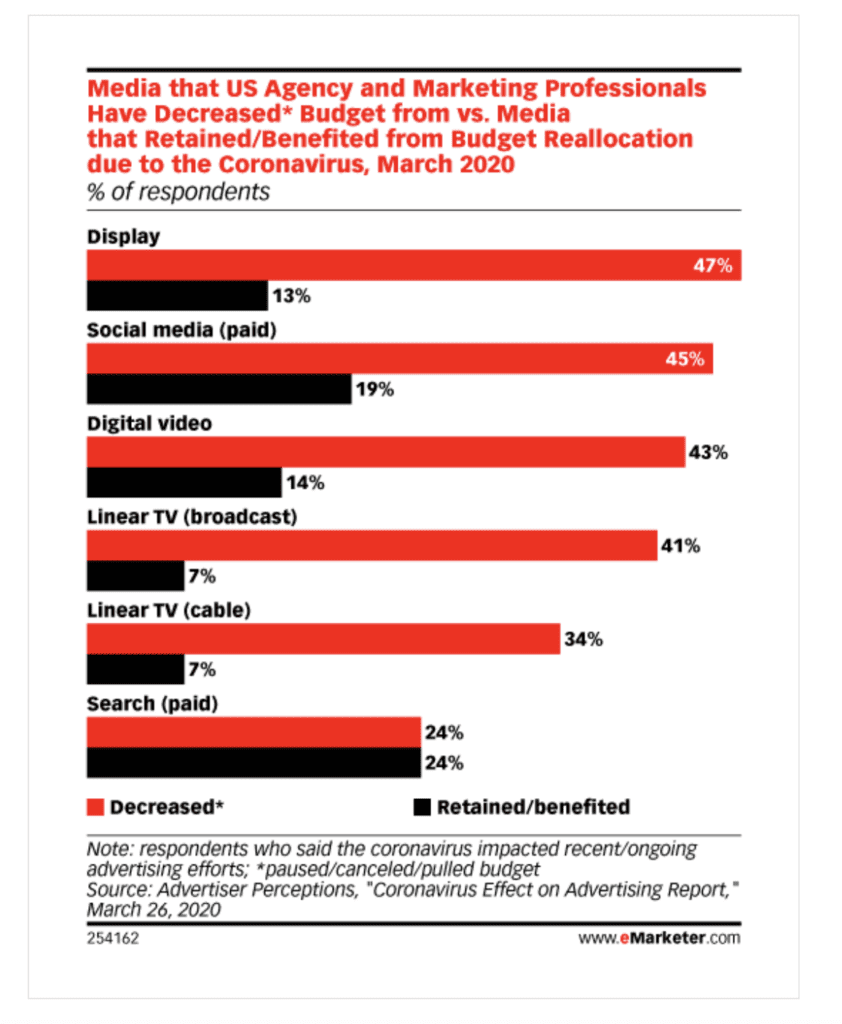 Still Riding the Roller Coaster
Taking a look at the latest data from Pubmatic, we see Sports and Family & Parenting showing big gains and drops in News and Food & Drink advertisers Month-over-Month. But encouraging gains as we see more advertisers coming back to the market.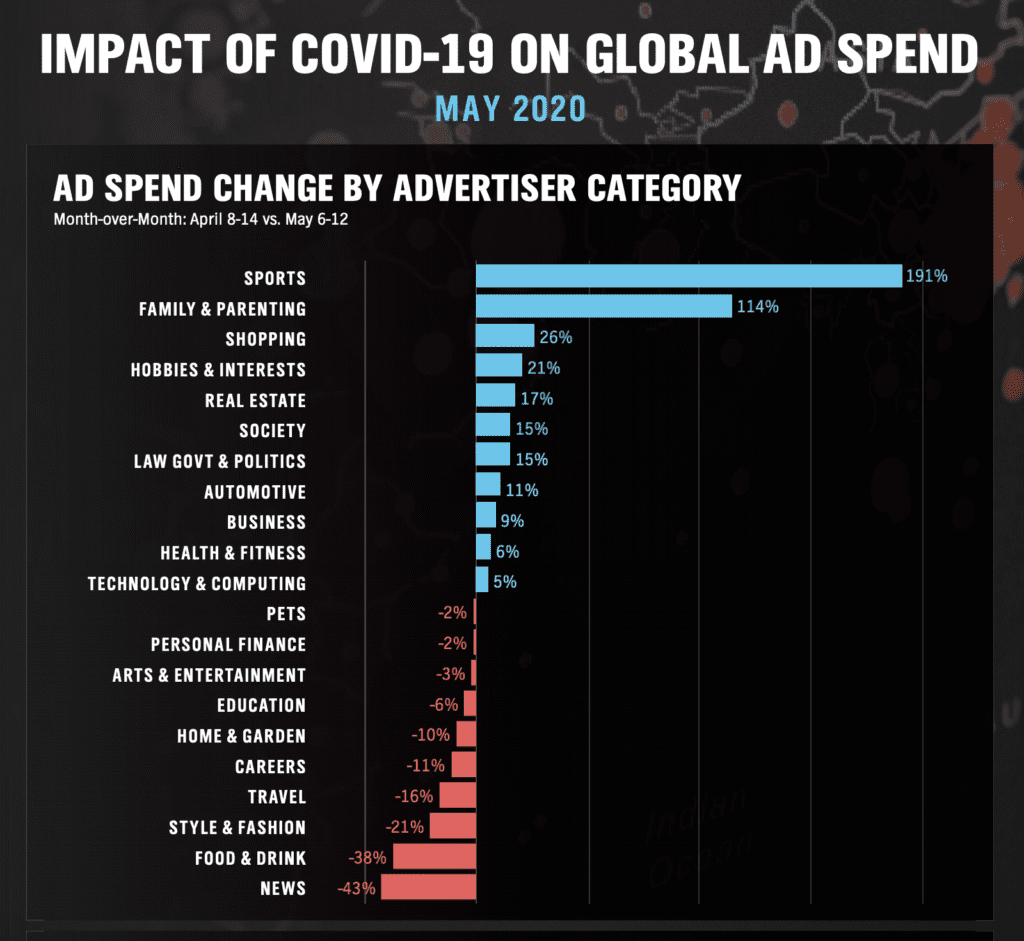 And looking at Ad Spending by Publisher vertical we see increased MoM spending in most categories, notably Real Estate, Women's Interest, and Home & Garden.  Even Travel is coming back in the mix.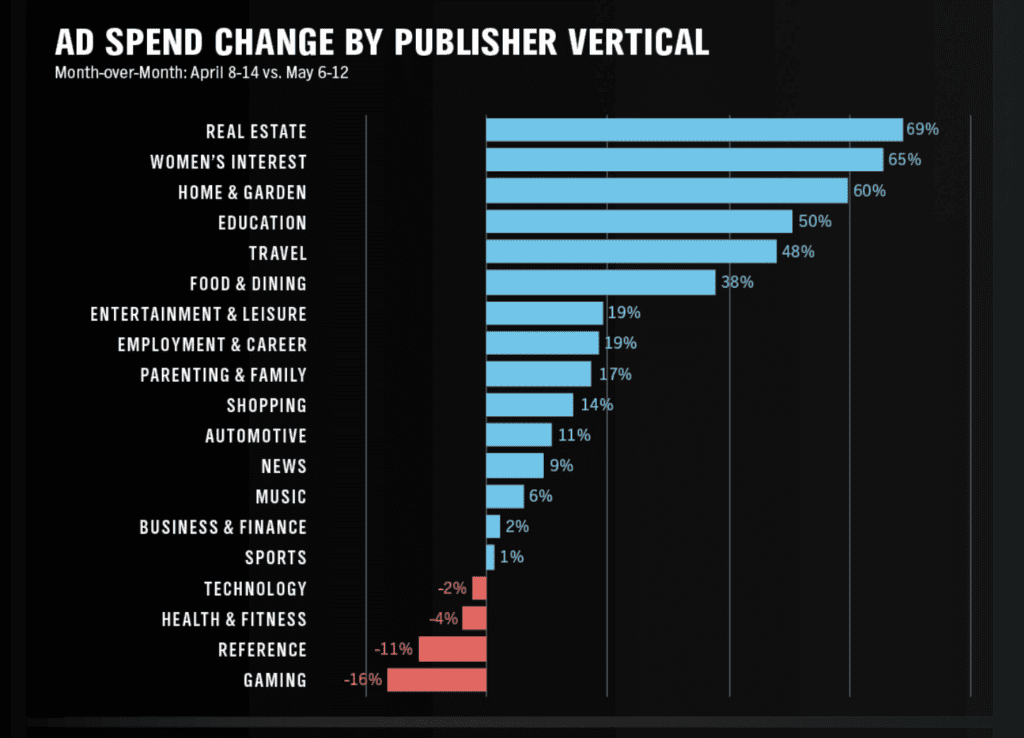 Encouragingly, we see increases across all formats vs MoM, with a notable increase in Display which was down 5% in our last look. 

Adapex CPM Trends week of May 18
Adapex is pleased to share that we saw an uptick in our CPMs this week with Mobile nearing 2019 levels.  Travel, News, and Health verticals also saw a bump in CPMs vs the same time last month and we are feeling hopeful about Q3.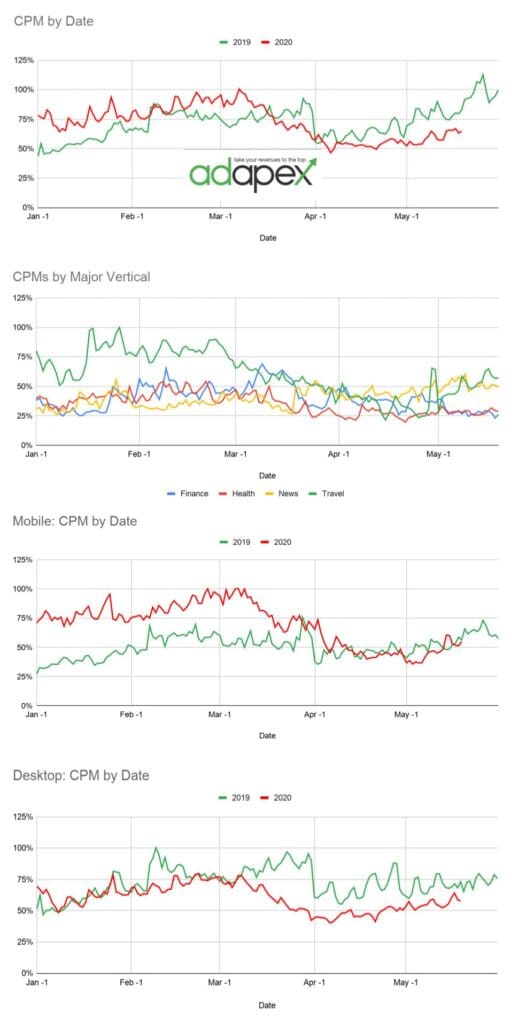 What's Next?
Adapex will continue to report on trends in the marketplace so we can work together to keep moving forward.  It's more important than ever to make sure your ad ops are in order.  Review your monetization strategies and optimize as necessary.  Things will continue to pick up and we'll be ready. The Adapex team is always here to discuss ways to grow your revenue.