Good news heading into the weekend, CPMs had a strong week across all verticals.  Mobile is driving the upswing but Desktop CPMs are holding steady.  eMarketer is forecasting that Display ad spending will post + 5.55% in overall growth for the year.
Adapex CPM Analysis Week of August 10
We are happy to report Adapex CPMs are up WOW led by Finance +36% and a rise across all verticals with Health +21%, Travel +14%, and News +8%.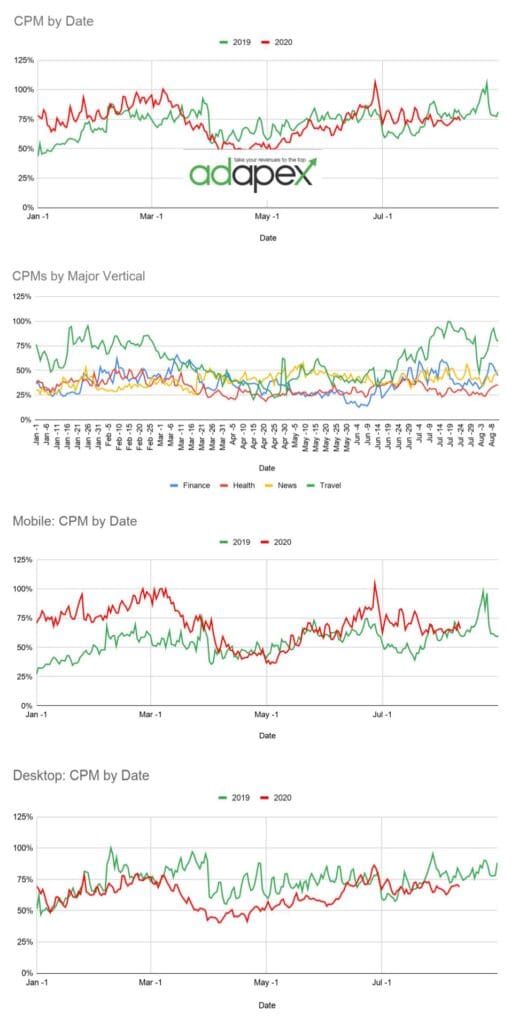 Digital Display Driving Growth
Though US digital display ad spending won't grow as originally expected at the beginning of the year, the impact from COVID is not as dire for this segment as other mediums.  Growth is driven by increased investments in video ads, mobile, connected TV (CTV), and programmatic transactions.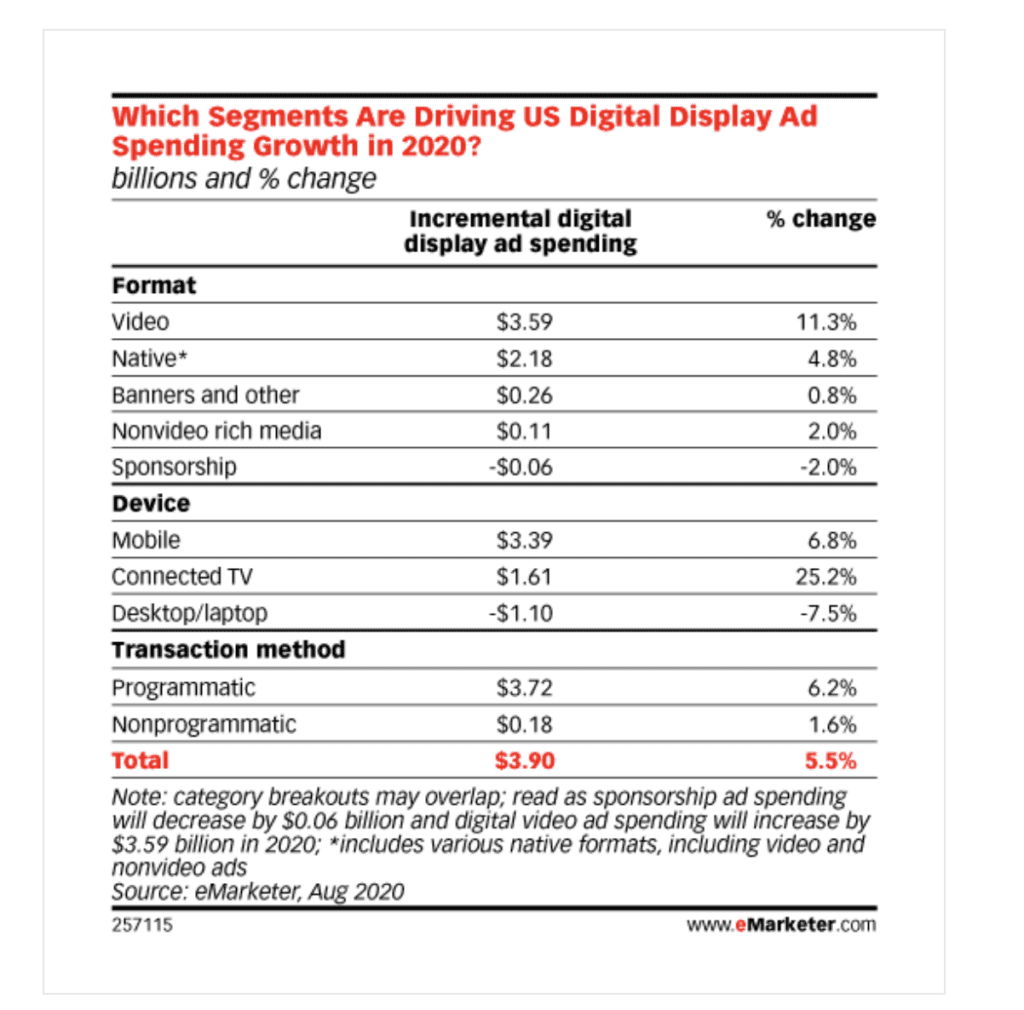 Tips for Increasing Revenue
As we've noted previously, it's an opportune and important time for publishers to get their sites in order.  In addition to ensuring that sites are CCPA compliant and that you have a CMP in place, there are other ways to bring value to your users and optimize your site to drive revenue.
Optimize Your Mobile Revenue by improving viewability and ads management
Highlight Your Value Proposition

  

Advertisers are pulling away from Facebook and other social media properties in the "Stop Hate for Profit" campaign.   Now is an ideal time for media owners to clearly convey to advertisers who they are and what their values are.  Quality content, first-party data, and the right narrative are what advertisers are looking for.

Header Bidding Has Proven Success  

Getting your header bidding set up right is crucial to maximizing your revenue potential. 

Here are our tips for  

B

est Practices for Header Bidding.

Clean Up Your Site

  

Take a look at your site and return to the vision of what you want it to be.  Make sure your user is having the best possible experience. Look at your analytics and performance.  Evaluate the impact on visitors and revenue.   Make decisions that drive a positive impact on your bottom line.
Adapex is always here to help and share our experiences.  In the coming weeks, we'll be looking to update you on AMP, growing inapp revenue, the cookieless future, and other trends that affect your revenue.  Reach out if there is anything you'd like us to report on or to discuss anything ad tech. Or, follow us on LinkedIn to get all of our updates.