Ad Spend is on the rise as we (finally!) get to Q4.  Is your site optimized to get your share of the pie?  Let's take a look at who is expected to spend and how CPMs are performing by vertical. 
Q4 Who's Spending?
The industry with the highest digital spend to date in 2020…computing products and consumer electronics.  No surprise, as the pandemic and lockdown increased demand for these products, and these companies boomed.  This boom is also good news for publishers, as eMarketer forecasts that computing products and consumer electronics companies will spend $11.64 billion on digital ads in 2020, up from $9.87 billion last year.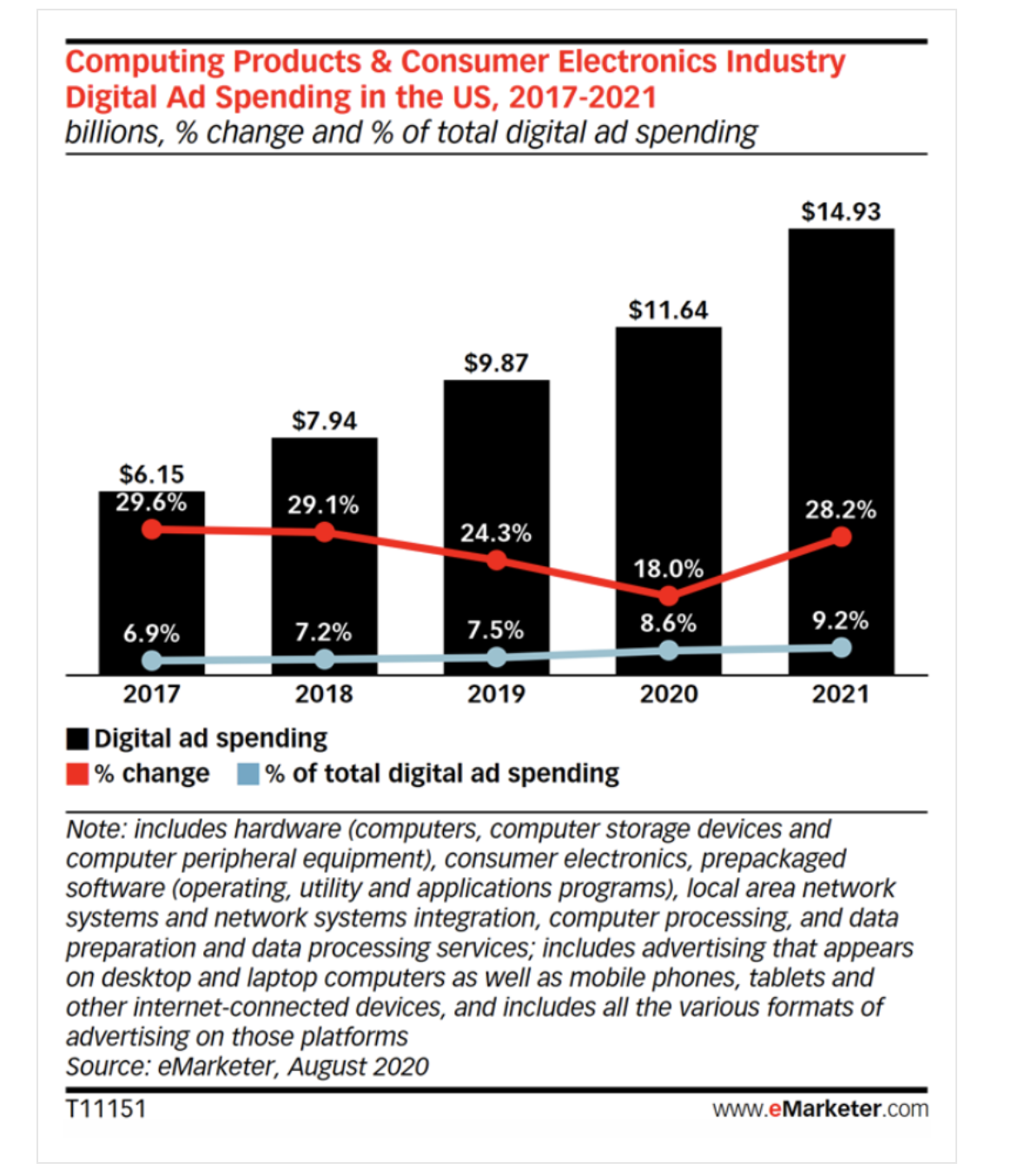 Demand for tech products should remain strong for the rest of the year as remote schooling and WFH continue.  Plus, Microsoft and Sony have new game consoles coming out for the holiday season, along with 5G connected phones on the horizon.  All of this points to increasing advertising spend in the tech sector. 
The second-highest spending category is the  US Healthcare and Pharma industry. This vertical is also expected to increase its spend in 2020, growing by 14.2% to reach $9.53 billion.  COVID related advertising is driving this increase.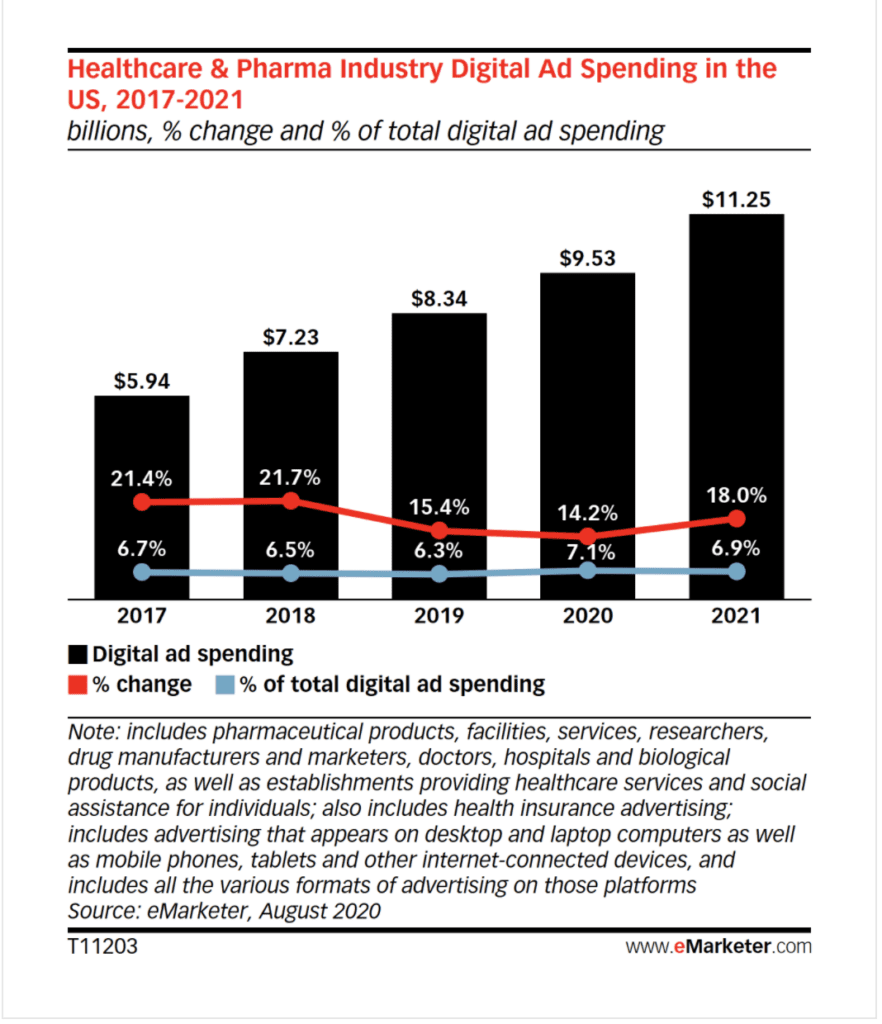 And eMarketer has recently revised its Digital Ad Spend forecast for the year to grow 7.5%.  While this rate is slower than in previous years, it is a much brighter outlook than the one we were imagining in Q2.  Read the full article here including forecast beyond 2020.
How to Position Your Site to Capitalize on Q4 Spend
Adapex is working closely with our publisher partners to ensure their sites are well-positioned to get their share of the Q4 pie.  Here are ways you can optimize your site to accelerate your revenues during this season of peak spending.
Make sure your ad stack is ready.  Download our  

free infographic

 

for tips on

ensuring your stack is optimized for increased competition.

Develop content around seasonal topics and in-demand Sports, News, and Lifestyle content.

Pursue direct deals with your top advertisers and advertisers in the categories noted above.  Direct deals can be a successful way for advertisers to realize their performance and direct response campaign ROIs.

Go Native! MediaRadar predicts that the top 100 advertisers will increase their native programmatic spending by 10% YoY.
Improve Viewability.  Anything that matters to advertisers will affect CPMs.  Read our recommendations for improving the viewability of your inventory and boosting your CPMs. 
Work with an experienced AdOps team with best-in-class technology.  Adapex is a recent recipient of a Stevie Award for Company of the Year, influenced by our success with our custom header bidder wrapper and the exceptional service from our tea.
CPM Trends MoM
Though Q3 was a roller coaster ride for CPMs with fluctuation from week to week, we are seeing a consistent increase across our major verticals MoM.  With healthy boosts for Finance, Health, News, and even Travel.

Conclusion
Ad spend is heating up and it's important to make sure your site is poised to accelerate your revenues right now.  We all know that the typically lean Q1 looms on the horizon.  Sign up with Adapex today and let's work together to make sure you get your piece of the Q4 ad spend.
In Other News…
Stay up to date on the latest industry news and trends. Sign Up for Our Newsletter!