As we approach the Thanksgiving holiday, Adapex is taking time to reflect and appreciate our challenges and accomplishments.  We pushed through COVID uncertainty, rode the rebound roller coaster, and drove ourselves to innovate and pursue new opportunities on the horizon…identity solutions, market expansion, artificial intelligence, and new partnerships. 
This year we focused on three key areas to drive growth for our clients and find opportunities in the constantly evolving programmatic landscape. 
Team
Adapex has always had a strong team of dedicated adops experts who work closely with our publisher partners to constantly optimize their monetization.  This year we added new members to the team who bring expertise in CTV, in-app header bidding, and other new technologies.  And promoted current members of the team to improve our client success initiatives and optimize revenue opportunities. 
In addition to our longstanding publisher partners, we brought in new clients to help us grow collectively and add to the strategic value of our network.  The Adapex network of over 700 sites gives us power in the ecosystem to drive innovation, test new technologies, and attract the right partners.
This combination of various resources and constant collaboration as an extended team has led to industry recognition, record growth, and exciting partnerships to take us into 2022 and beyond.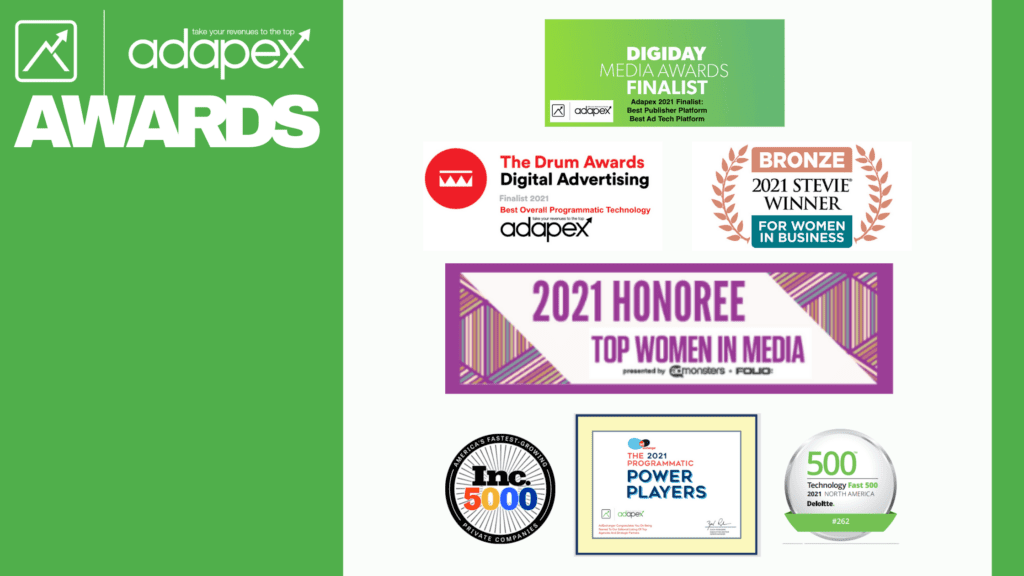 Tech
In programmatic, it is essential to stay ahead of the technology to stay ahead of monetization.  Adapex's award-winning m4 Tech Suite™ has been able to do that for our clients, helping them achieve double and triple-digit growth this past year.
The m4 Tech Suite™ includes our most recent addition of Magnify™ which enables seamless connection to multiple ID solutions.  Adapex is one of the first ad tech companies to bring large-scale plug-and-play identity solutions to publishers of all sizes. 
We are grateful to our innovative clients who work with us so we can make sure our tech products solve their monetization challenges, streamline their efforts, and grow their revenue. We could not advance without their trust and insight.
Partners
Adapex works with like-minded innovators and industry leaders to not just grow revenue for our clients but to find solutions to fuel the digital advertising industry overall.  We work with over 60 premium demand sources and are a Google Partner.  We launched a Privacy First webinar series in conjunction with identity solution pioneers and early adopters to begin to shed light on a post-cookie future. 
We on-boarded Digital Trends Media Group, showing that our m4 Tech Suite™ delivers monetization at scale and the value of a unified dashboard across their media brands.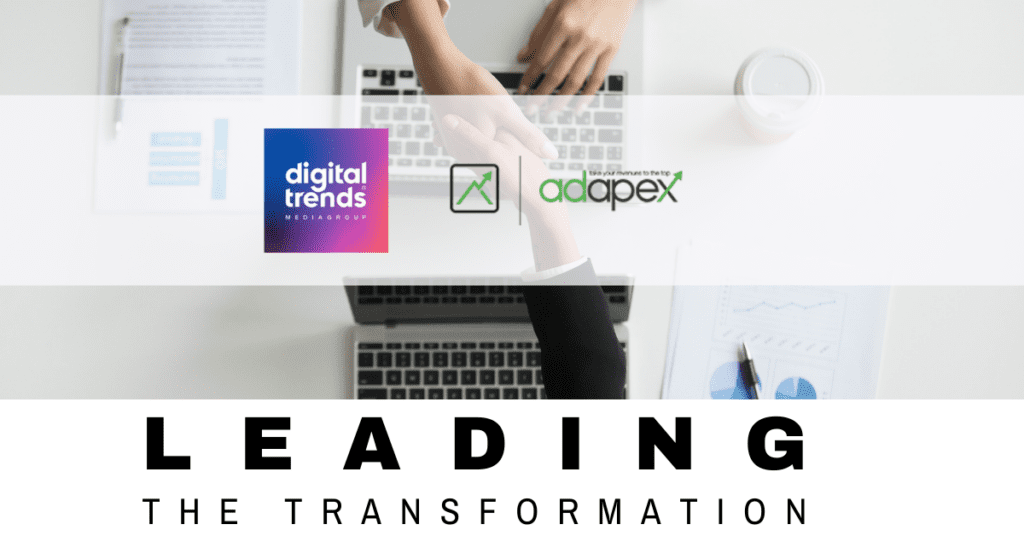 And our biggest news, we forged a partnership with Datrix, a leading worldwide AI firm.  This enables publishers to better monetize audience data and chart a future for open web advertising just as audience information disappears from the market in the privacy-first, cookieless era.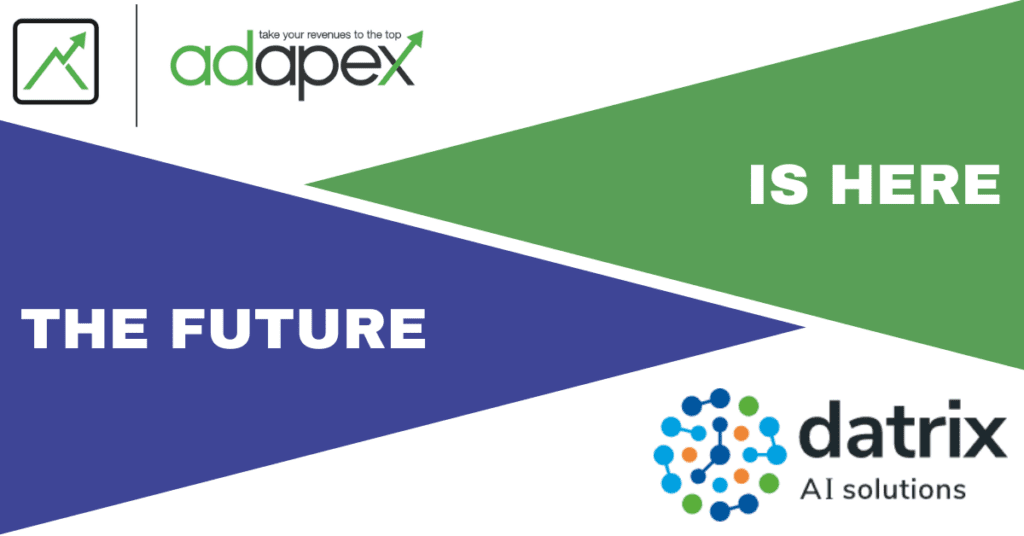 Gratitude
For Thanksgiving 2021, Adapex finds gratitude for our good fortune in our relationships with employees, clients, and partners that make us strong, smart, and successful. We wish you all a plentiful Thanksgiving and hope that you can reflect on the past year with gratitude of your own.  Adapex looks forward to working with you and continuing to drive innovation and success together.