It's always fun to start the new year looking into our crystal ball and predicting what trends will shape the ad tech landscape in 2023.  Our ecosystem is a rapidly evolving field influenced by a range of factors.  But we can't help but be optimistic about all the big things that lie ahead as we work together to build a better internet.
Programmatic Advertising Will Continue to Grow
Global programmatic spend is expected to grow to $557 billion in 2023. (Statista) 
Focus on Consumer Privacy, ID Solutions Triumph
Move away from 3rd party cookie means first-party data wins.

Emergence of viable targeting alternatives in contextual, seller defined audiences, clean rooms, cohorts, etc.

Adapex currently employs 12 alternate ID solutions for our clients, and they  are seeing a cumulative lift effect that is growing month by month.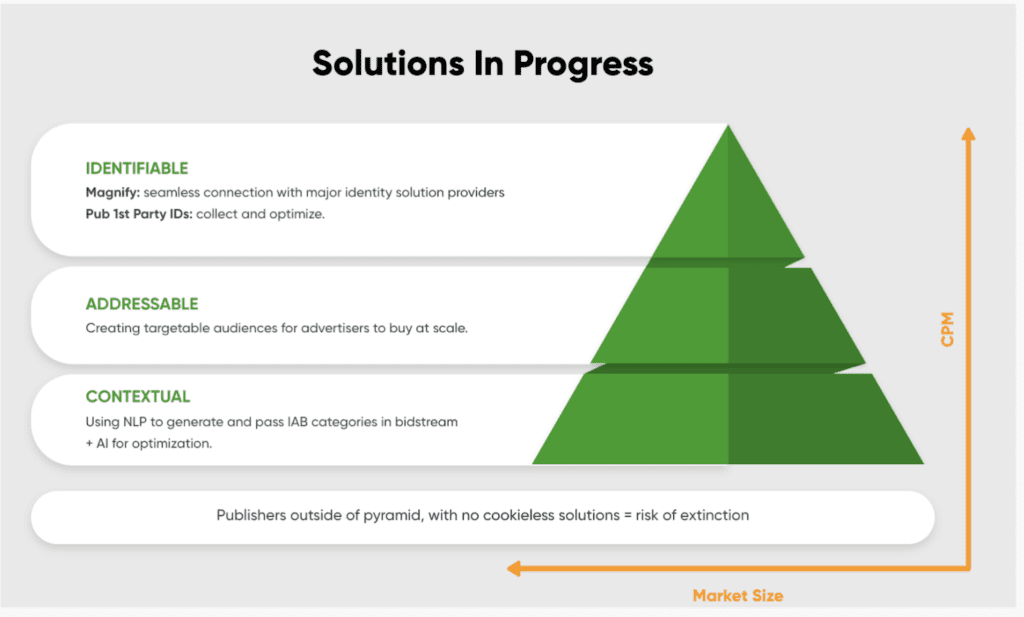 CTV Advertising Will Soar 
With almost 94% of US households reachable through programmatic CTV, users continue to shift from linear to ad-driven streaming services.
We're going to pat ourselves on the back for last year's prediction that CTV would stick its landing.

The year ahead should find CTV clearing a lot of measurement hurdles and opening up revenue streams, particularly in the programmatic space.

Adapex was the first to market with a true CTV header bidding solution, and we are continuing to improve and grow on this offer.
DOOH Goes Programmatic
Ad spending in the Digital OoH Advertising segment is projected to reach $4.55 billion

 in 2023 (Statista). 

The reactive nature of programmatic DOOH allows for flexibility and adaptability.
Conclusion
The industry faces both challenges and opportunities in 2023. At Adapex, we have taken proactive steps to address these changes by collaborating with our clients and partners to transition away from relying on third-party cookies. So far, we are encouraged by the progress we have made and the success we have seen with our identity solution providers.
We have big plans for our business in 2023.  We'll be at IAB ALM in January and Digiday Vail in March.  If you're interested in learning more about our m4 Tech Suite™, the new products we're unveiling in 2023, or how we can help grow your revenue, let's talk.