Though we know from the past year that predicting what the year will bring is risky business, we can't help but take a stab at the top trends for 2021.  While these topics are not new to industry discussion, the way we take action on them will look different in 2021.
Cookie Crumbs…
2020 had us talking about a cookieless future, 2021 will have us doing something about it.  "Data is the new oil", proclaimed The Economist already a few years back.  Today, more true than ever — there isn't a marketer or publisher who would dispute this as we head into 2021.  However, with the demise of third party cookies, we are all scrambling to find "the next big thing" in terms of how to best personalize ad experiences for users and advertisers.
Several solutions are in the testing and growth phases around id consortiums and intelligent contextual targeting.  While it is not clear today who will be the winner in either arena, many solutions are in the fight, trying to "grab the golden ring": TheTradeDesk, Liveramp, Neustar Fabrick™, Lotame, SalesForce, Adobe, Infutor, Oracle, Merkle M1, and the list goes on as identified by in a report from Advertiser Perceptions.  
According to Adexchanger, The Trade Desk is seeing the most momentum with Unified ID 2.0, an open source initiative to create an email-based identifier based on the IAB Tech Lab's Project Rearc principles. TTD did the initial development work on UID 2.0, and now it's in the process of signing up partners across the industry to support it.  Adapex has partnered with Liveramp to rollout their ATS solution, which is slowly but surely grabbing more and more market share as well.  
All that being said, it is clear that 1st party data trumps all, and we'll see a strong shift to publishers pushing for more subscriptions, as well as joining forces with other publishers to leverage second party data. Stay tuned, we will be reporting much more on this throughout the year.
Digital Rides the Wave
2020 had us all sitting at home, digitally consuming like never before.  After initially pulling programmatic advertising when the pandemic hit, marketers returned to follow their consumers. In the wake of stay at home directives, advertisers necessarily shifted more and more budgets to digital…and they liked it.  
Transparency, more targeted reach, clear conversion data, and data-driven optimization.  What's not to like?  In 2021, the shift continues to grow. The recent IAB 2021 Marketplace Outlook, reported that in 2021, traditional advertiser spend will decrease by 5%, digital will increase by 14%, and digital media is expected to represent 71% of total advertiser spend.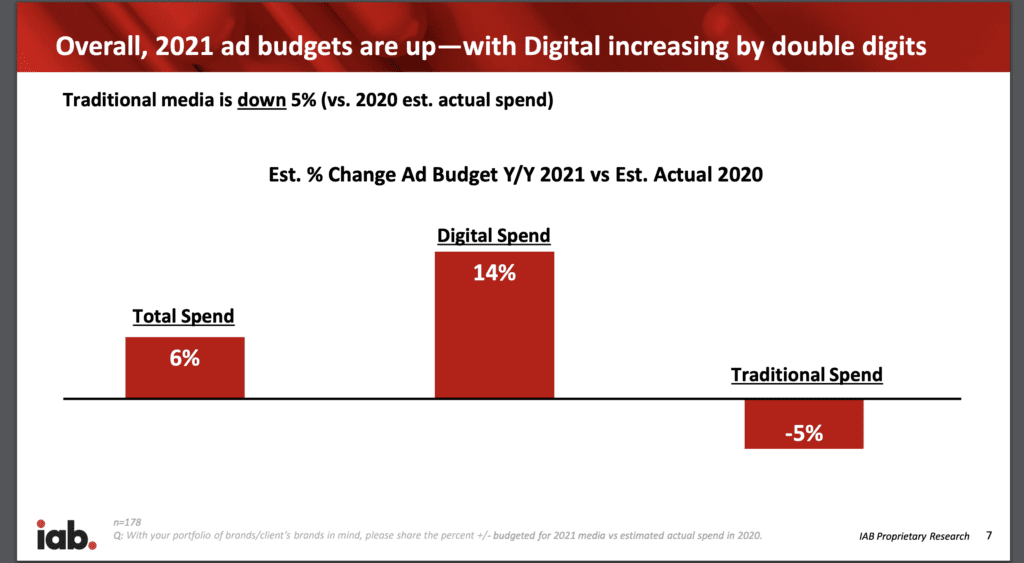 Mobile Continues Strong Growth Trajectories
The pandemic increased our smartphone usage and in turn, mobile advertising continued it's strong growth trajectory with 71% growth over last year, according to a Pubmatic report.  To boost revenue in 2021, look to make the most of your mobile inventory.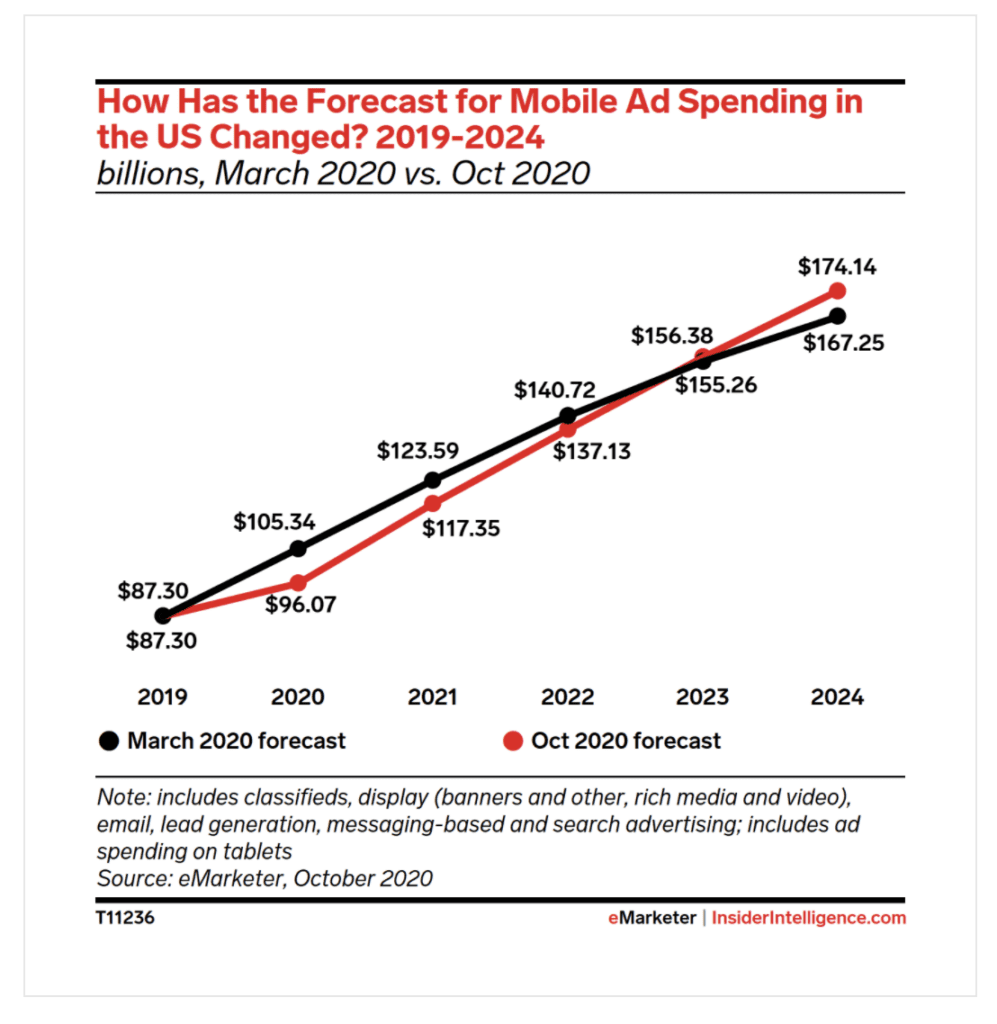 Moreover, with the increasing use of mobile users consuming inapp, web sites should look to "app-up" their content, and inapp developers should look to borrow from the sophistications gained in the web world to best monetize their apps.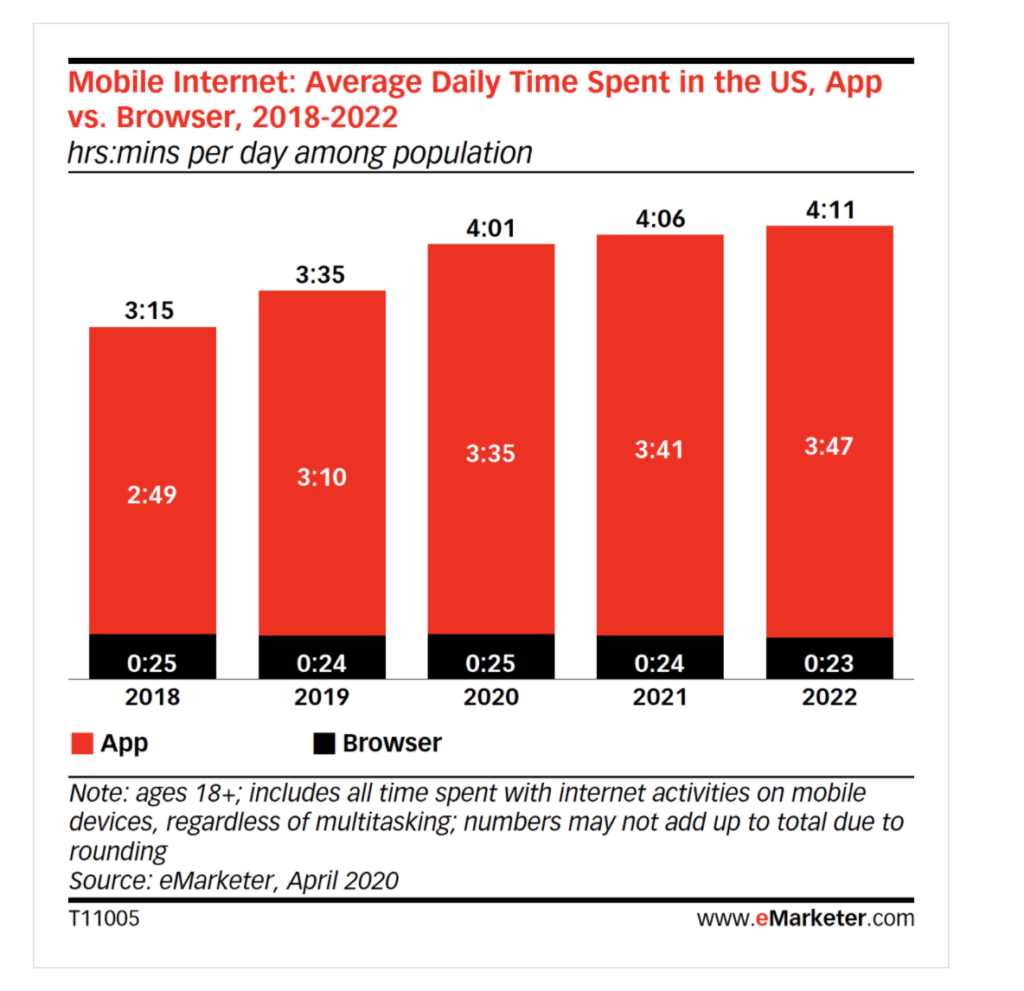 CTV Busts Out
As we all spent more time at home, there was a significant increase in usage of CTV devices and apps. Insider Intelligence said that CTV usage in the US reached 200 million at the end of 2020 and is expected to continue to grow in 2021.
And we have learned that where consumers go, so do advertisers.  According to eMarketer, in 2020, US CTV ad spending was up 27.1% to total $8.11 billion. This is expected to increase to $11.36 billion in 2021. By 2024 estimates reach $18.29 billion, more than double the amount spent this year. Revenue from advertising-based video-on-demand services (AVOD) is up 31%, also according to eMarketer.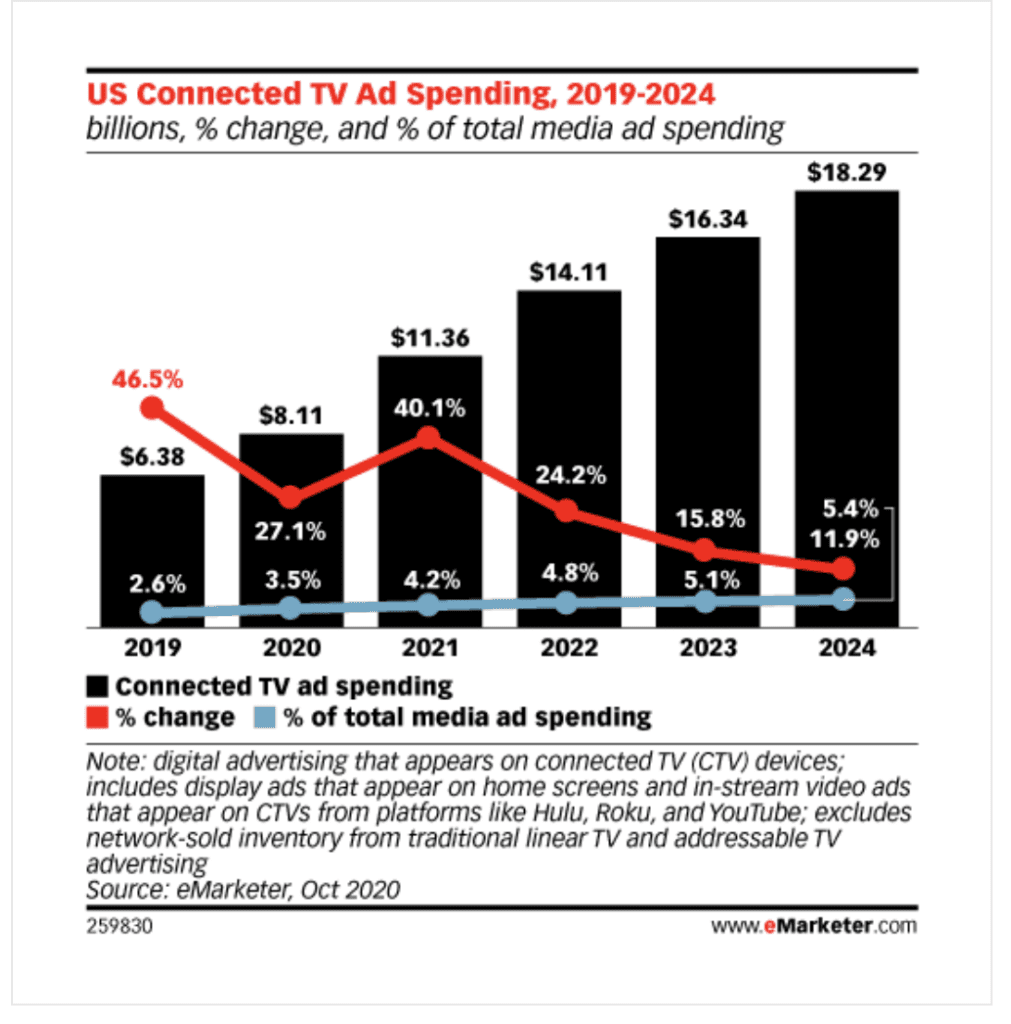 Again looking at the IAB report, on average digital video buyers are shifting 21% of their budgets to CTV.  The reasons are the same as those from the display world: transparency, targeting, and data driven optimization.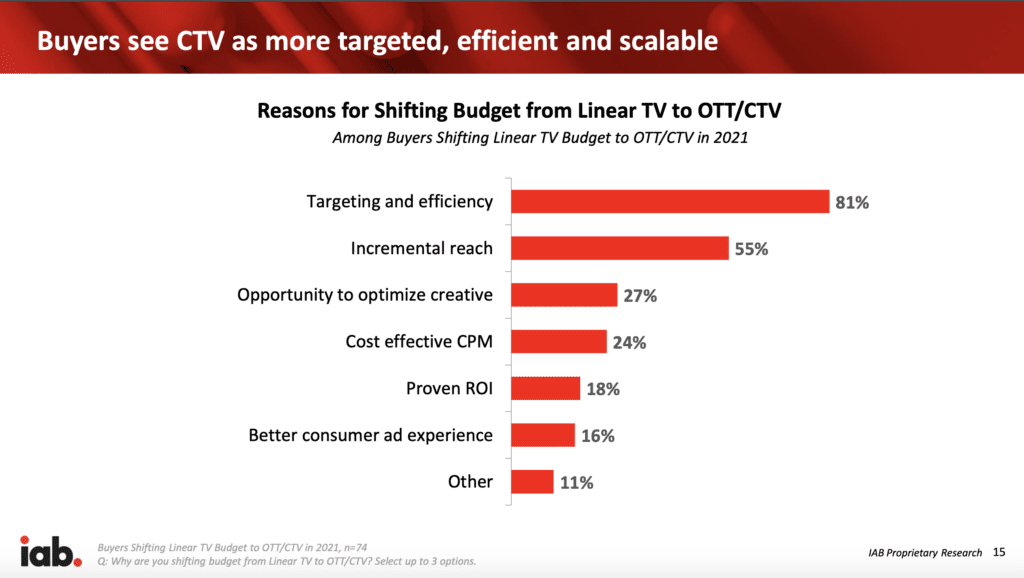 In Conclusion
The new year ushers in lots of good news and plenty of challenges for publishers in 2021.  We'll take the predictions of growing digital ad budgets and rise to the challenges that data and privacy are bringing.  When one door closes, another opens, and giving publishers control of their data brings opportunities.
Adapex is ready and working closely with our publisher partners to ensure their programmatic solutions are modernized and optimized for the year ahead. We'll be following the progress of the id consortiums closely and ensuring our publisher sites are ready to capitalize on any opportunities.  We're always here to help, discuss anything ad tech, or answer any questions you may have.  Let's work together to make 2021 your best year yet.