We are settling into Q4 and are pleased to see our CPMs continue to rise.  A nice distraction amid the wait and vote count for the next president.  
CPMs Week of November 2
Overall CPMs are up 3% on the week and CPMs in Finance, Travel, and Health verticals led the increase.  Mobile CPMs continue to command strong CPMs and have surpassed last year's CPMs for the same time period. 
Top Holiday E-Shopping Days Are Coming
According to eMarketer, US consumers will spend $190.47 billion this year on holiday eCommerce purchases, up considerably from last year.  While brick and mortar stores will see a softer season as consumers shift their shopping online amid the continuing pandemic.  The Cyber Big Five shopping days will account for a large share of holiday spending.  The ad spend should follow consumers online to reach them while they are in-market.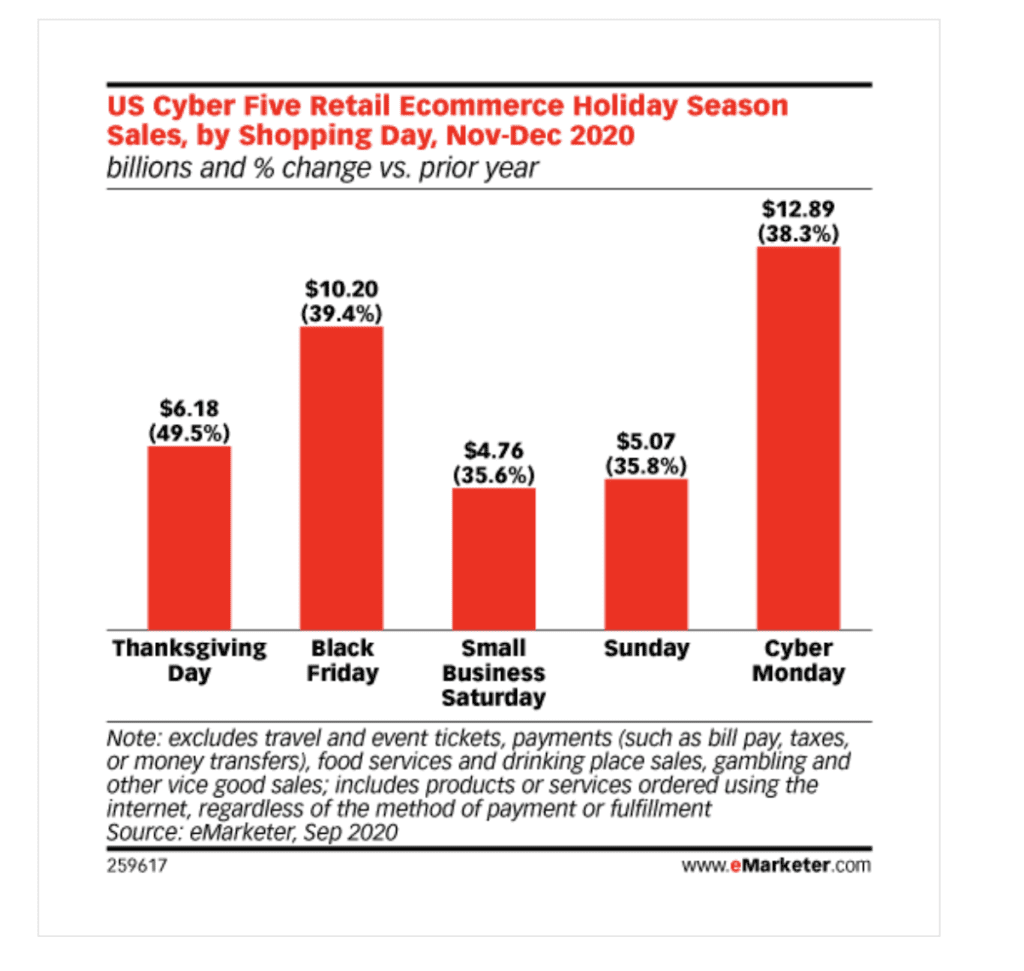 Publishers Should Keep Working
The arrival of Q4 and increased demand is always welcome.  This is a great time to keep optimizing your inventory and make sure your ad stack is primed to capture as much of the ad spend as possible.  Adapex is always here to help.  We are working closely with our publisher partners to implement our latest wrapper technology, improve viewability, and test new ad units.  Here are some resources to help you accelerate your revenues before the end of the year.  Or sign up if you want to get started with an experienced adops team and skyrocket your revenues immediately.
Develop content around seasonal topics and in-demand Sports, News, and Lifestyle content.
Go Native! MediaRadar predicts that the top 100 advertisers will increase their native programmatic spending by 10% YoY.
MOBILE! Global Mobile ad spend is skyrocketing…get in on the action.
Improve Viewability.  Increase CPMs.