The digital advertising industry has never been stronger, even amidst the shift in identity and addressability.  Some of this is fueled by explosive growth in mobile advertising and consumer consumption of mobile apps and games.  According to a study by App Annie, publishers released two million new apps and games in 2021.
With more users on apps than ever, there is a huge opportunity to increase revenue in this growing segment. eMarketer estimates that US adults will spend, on average, more than 4 hours with mobile internet, with 88% of that time within apps.   The global mobile application market was valued at $106.27 billion in 2018 and is projected to grow to $407.31 billion by 2026.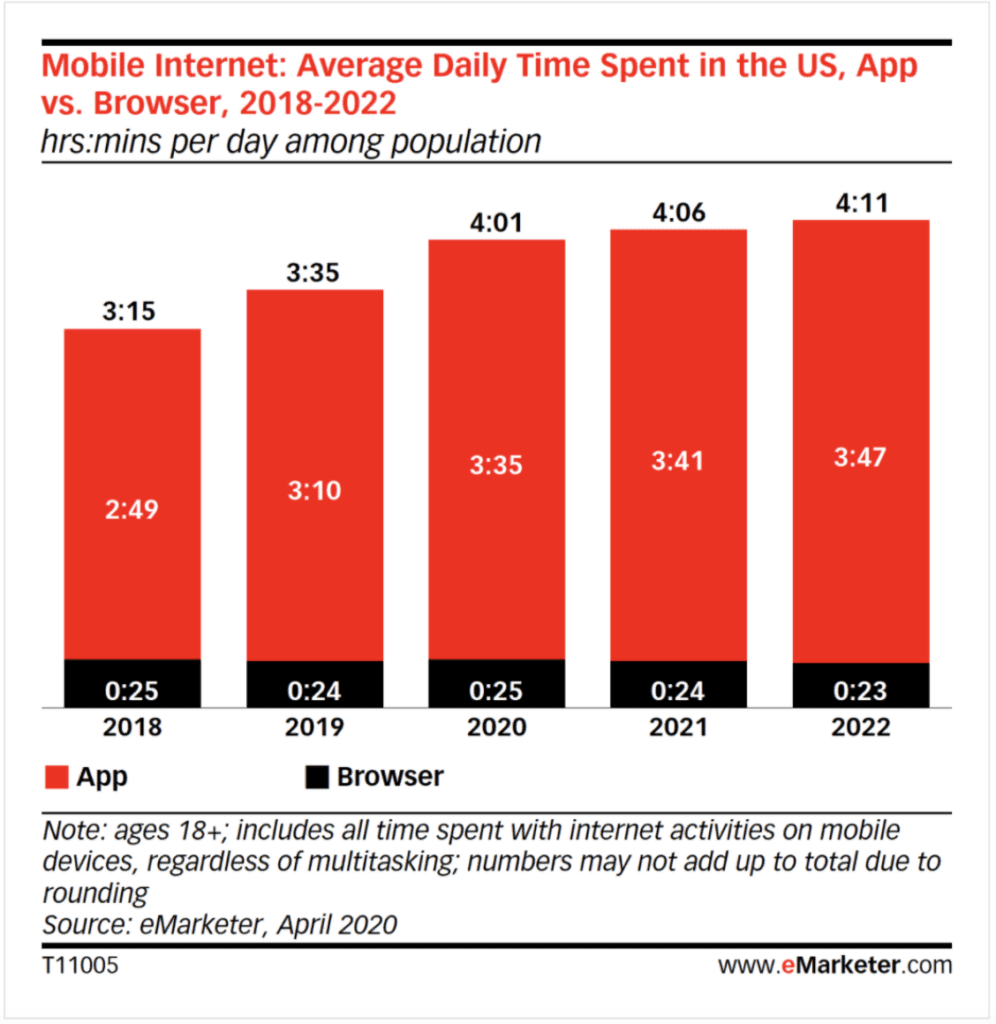 In-App Header Bidding Is Here
Header Bidding increases competition for your inventory and delivers higher yield.  And while in-app header bidding faced some challenges and was in "beta" for several years, there are now fully functioning in-app header bidder solutions. (Like ours!) Several Adapex clients are early adopters of this tech and are seeing revenue uplifts of 60-200% in a short period of time.  The most dramatic increases, not surprisingly, come from Android. But we are seeing header bidding adding competition in the iOS stacks as well.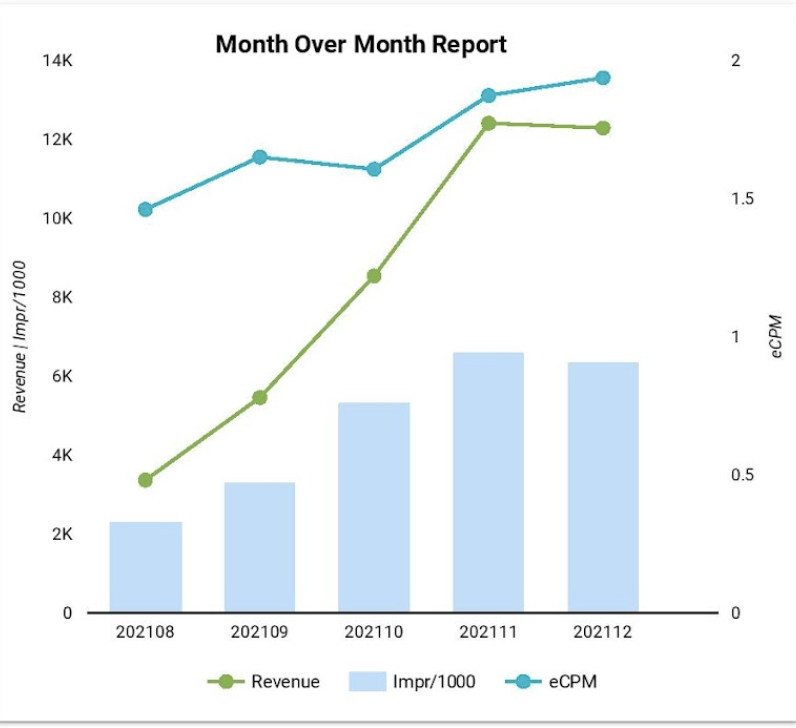 We are running various partners across Google Open Bidding, prebid and Amazon.  The more demand sources in your header bidding stack, the more revenue opportunity, and with true header bidding, we are able to add 15-40 demand partners in a single, or max triple SDK set-up.  Say goodbye to numerous SDK implementations, say hello to higher revenues.
Ad Request Parameters
In terms of tips and optimizations, populating important parameters in the ad request will make your inventory more desirable. These include:
App bundle, app store, URL, advertising ID

User, gender, age, keywords

Location (country, postal code, and GPS-based lat/long)

Device info (OS, make, model)
Measure Viewability & Use Ads.txt
The demand for viewable mobile inventory is growing.  Measuring viewability for in-app can be difficult so be sure to implement an Open Measurement SDK.  Additionally, adopt app-ads.txt to combat ad fraud, improve transparency, and gain maximum bid density.
Targeting and Personalization
In 2021, we saw an increase in the percentage of impressions where personalization has been disabled, ie:
iOS users who opted into Limited Ad Tracking

Android users who opted out of ad personalization 

The absence of an available ID for personalization

any other case where personalization wasn't feasible
Naturally, in the absence of personalization, advertisers cannot target, and CPMs drop significantly as a consequence.  With a growing trend for app users to opt out, identified traffic will be more valuable than ever. That is why Adapex is beta testing cookieless identity solutions with our partners.  These solutions are critical to staying relevant and driving revenue in our cookieless future. Below are the main solutions we now have in beta.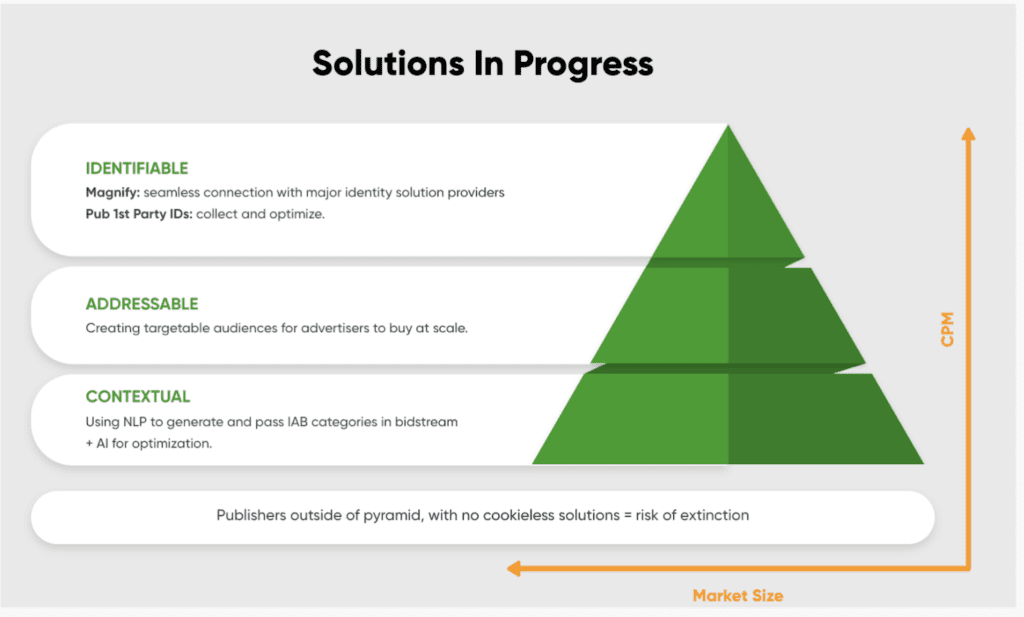 Conclusion
Maximizing your in-app monetization means adhering to the same best practices as any programmatic strategy: good user experience and high demand for your inventory.  This calls for a true header bidding solution that can bring 40+ demand partners to a real-time auction for your inventory.
Adapex is a full-service, full-stack outsourced ad operations, and technology company. Our SDK is plug and play, with ongoing optimizations handled by our team, on our side. Our in-app partners who are embracing this revolutionary technology are seeing substantial revenue increases. And our team of professional ad ops experts can help with optimizations that continually increase CPMs and boost your revenues.  We'd love to show you how we can do the same for you with a free demo or sign up for our privacy products beta.