Temperatures are heating up and soon ad spend will be too.  Q4 is right around the corner and it's time to get your site primed to drive revenue during this time of peak spending and activity.  Here are a few tips from the Adapex Client Success team to help you optimize your site and drive revenue.
Monetize Every Channel
In Q4 all inventory is valuable: 
Display & Mobile Web

Video

According to IAB, digital video spend is expected to increase +26% in '22, and Q4 is, by far, the hottest quarter for video ad spend. Maximize your video ad opportunities!

In App

CTV

CTV ad spend is projected to more than double (+118%) (IAB)

Newsletters
The best way to drive revenue on any channel is with header bidding.  A header bidding solution increases competition for your inventory and ensures you get the highest possible CPM.  CTV and In-App pose unique challenges here, so it's important that your header bidding tech for these channels was built for these nuances.  (Did you know that Adapex has a true header bidding solution for both CTV and In-App?)
All About the Tech
In 2022, maximizing revenue comes down to your tech. You need a comprehensive, sophisticated, best-in-class solution.
Header Bidding

Analytics

Identity Connector
We talked about header bidding above.  Your analytics dashboard and on-page console give you the tools you need for ongoing optimizations, in real-time.
And even with Google's delay in ending the third-party cookie, it's essential to have a data strategy in place. There are multiple viable identity solutions out there.  Adapex's Magnify™, provides an automatic connection to the leading solutions.  Our publishers are attracting premium campaigns and higher CPMs through Magnify™.
Content is King
Seasonal content will increase traffic to your site

93% of back-to-school consumers find it important that ads they see are relevant to the content they are viewing (IAS)

Make sure you are providing a good experience for your user by improving your core web vitals

Focus on the product, media not the ad slot.

Audiences 

aren't people who navigate the web in seach of ads to click on.

It is the product (news, movies, games, etc.) that attracts and retains them, creating the quality engagement advertisers seek. (Alessandro De Zanche)
Direct Deals
Pursue direct deals with your top advertisers 

Direct deals can be a successful way for advertisers to realize their performance and direct response campaign ROIs
Impactful Ad Formats
Rich Media Units are high impact and command higher CPMs

Native ad spend is on the rise
Data Preparedness
Get your site primed to thrive without cookies.  Download our free white paper.   Publishers who are prepared are poised to win as the ecosystem undertakes a big shift.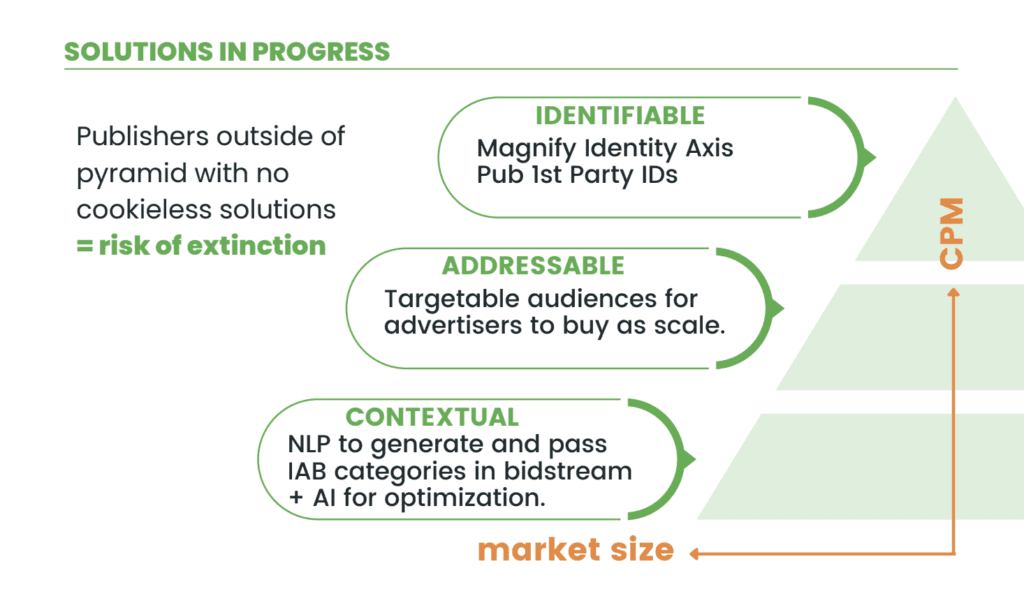 Conclusion
Make sure you don't leave any revenue opportunities on the table as we head into Q4.  This is the season of increased ad spend around the holidays and the end of the year.  Get to work now to make sure your site is ready.