We continue to see CPMs get stronger as we head into Q4.  Though CPMs by vertical are still see-sawing a bit from week to week, overall growth is holding steady.   Notably, mobile CPMs have remained strong over the past few months.  Ensuring your site is optimized to grow mobile revenue will help publishers accelerate their mobile monetization yield.
Adapex CPMs Week of September 7
Despite a holiday week, Adapex saw an overall increase of +8.5% in CPMs WoW.   Travel and Finance verticals lead with +15% and +11% upticks respectively.  
US Programmatic Display Continues to Grow
eMarketer reports that US programmatic display will grow this year despite the recession. Programmatic transactions, including direct set-ups and RTB, will make up 84.5% of the digital display ad market.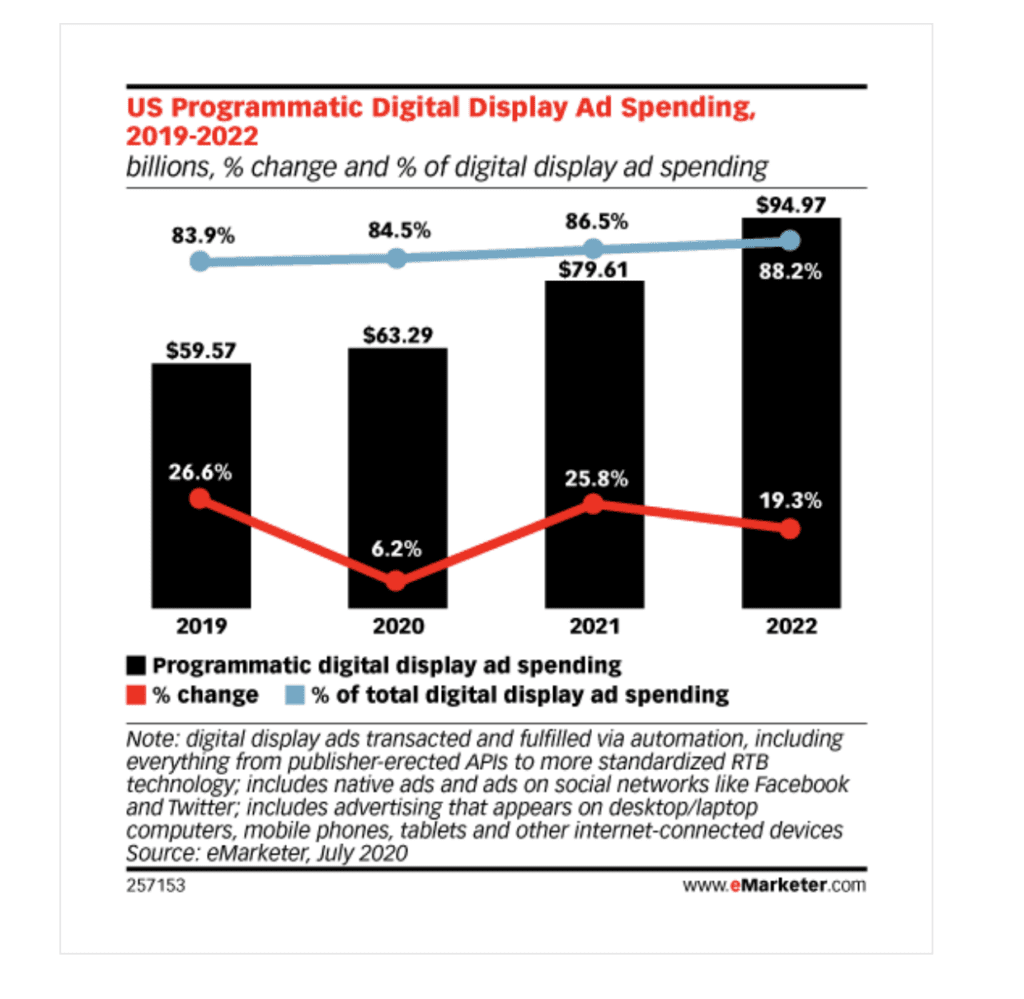 Video ads are driving programmatic ad growth with nearly $27 billion transacted programmatically, an increase of 11.6% over last year.  Getting video ads running properly on your site is more important than ever.   Adapex can help and share our expertise with outstream and video header bidding.
Preparing for Q4
Right now Adapex is focusing on preparing our publisher partners for Q4.  To take advantage of higher CPMs and increased ad spend, we are working with publishers to optimize their ad stacks so they can get the most of their monetization efforts during this peak time.  Follow us here as we share best practices to accelerate your Q4 revenues. 
To start, make sure your site is optimized with:
Adapex is always here to help and talk about anything ad tech.  Want to see a direct increase in your revenues?  Reach out, we worked with Inquistr.com to grow its revenues by nearly 200%.  Let's work together to accelerate your ad monetization strategies.